Karakoram Women's Prime Connect-W Snowboard Binding
Regular price
$399.99
Save $-399.99
/
---
Connect with Performance.
Active Joining Technology spring loads the Prime Connect bindings to your snowboard, giving you instantaneous response for arcing carves or navigating the burliest terrain without sacrificing feel, comfort or flex.
Connect to your Quiver.
Expand your board quiver and transfer your bindings from board to board in seconds. Comes standard with two sets of Quiver-Connectors.
Connect to the Backcountry.
Your gateway to backcountry exploration. Add the split kit to mount Prime Connects to your splitboard without any loss in riding performance.
Connect Anywhere.
Travelling with your quiver just got a lot easier. Save space in your board bag and Connect to your board of choice, split or solid, in seconds.
ACTIVE JOINING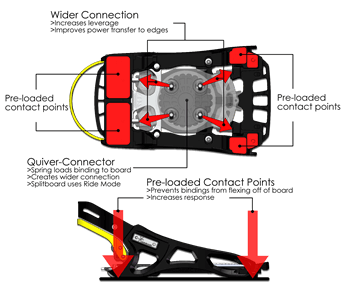 INSTANT RESPONSE.
Pre-loaded binding to board connections give instant response. The most responsive connection for snowboards and splitboards.
FULL EVA FOOTBED
LOVE YOUR FEET.
With our new EVA footbed you can ride all day long at the resort and your feet will be happy.
ALL MOUNTAIN TUNED
INBOUND PERFORMANCE.
Dupont Zytel Chassis engineered to flex without sacrificing response
Trussed Sidewall for heel-to-toe stiffness
Under foot flex to dampen chatter at the resort
AIR-FLOW HIGHBACKS
SURFY SUPPORT.
Karakoram's softest highback
Medium Flex (6 of 10)
Dual Ride-Stride Forward Lean adjustment for Splitboarding
Flex-Lock compatible

 

for Splitboarding
PRIME SYSTEM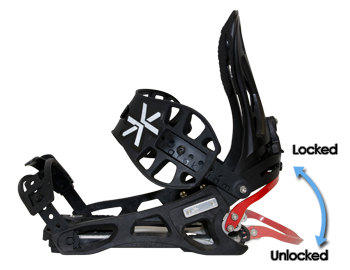 DROP-ON CHANGE OVERS.
Quickly attach your Prime bindings to your solid board with Quiver-Connectors or splitboard with the Ride Mode 2.0.  Active joining allows for a loose fit then closing the lever locks your binding to your board, removing all play from the system.
AIR-FORM STRAPS
NO PRESSURE POINTS.
Independent Pressure Pods articulate to boot eliminating pressure points and pinch points. Learn More
OPEN CHASSIS
NATURAL BOARD FLEX.
Open chassis allows board to twist naturally under binding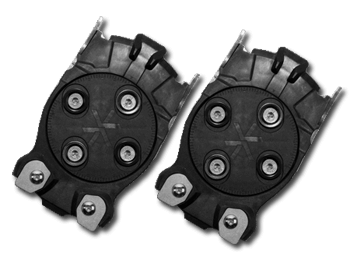 BUY MORE BOARDS, NOT MORE BINDINGS.
Compatible with all Prime System bindings, Quiver-Connectors allow you to quickly and effortlessly swap your Karakoram bindings from board to board. Now your split, your park board, your pow stick, your groomer rocket, and anything else in your quiver can enter the world of durable, no-compromise, lightweight Karakoram performance. No turning screws, no fumbling trying to remember your stance, and no wasting time when you want to switch boards.